Homemade Fruits and Nuts Chocolate
Homemade Fruits and Nuts Chocolate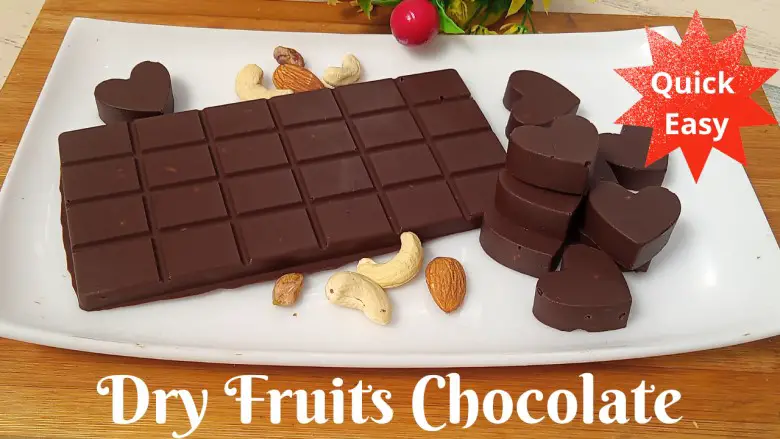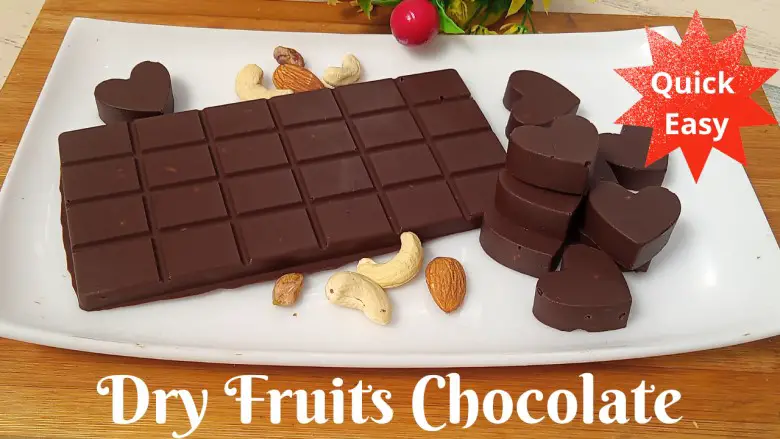 Homemade Fruits and Nuts Chocolate
Instructions
Chocolate Mix Preparation
Dry roast the chopped nuts for 2 -3 mins on low flame.
Melt chocolate in double boiler method. It can also be melted in Microwave.
Keep stirring over low flame. Once chocolate melts completely, add roasted nuts and mix well.
Chocolate shaping
With a spoon pour the melted chocolate mixture into the mold.
Tap twice.
Keep in fridge for 30 minutes. Then, take it out and slowly demold the chocolates.
Chocolates are ready.