Leftover Roti Sandwich
Leftover Roti Sandwich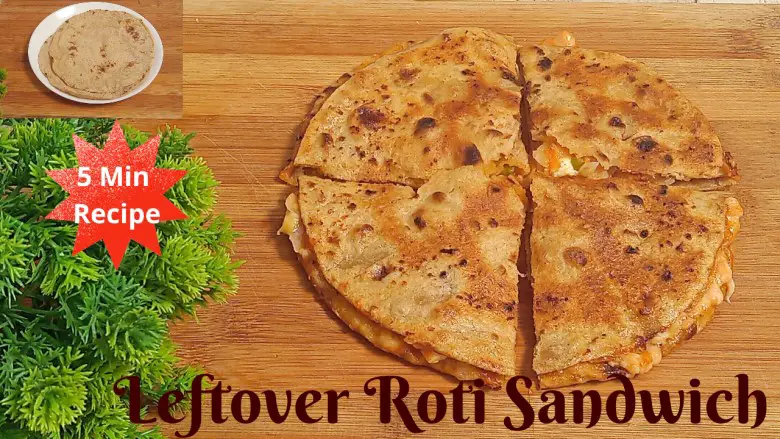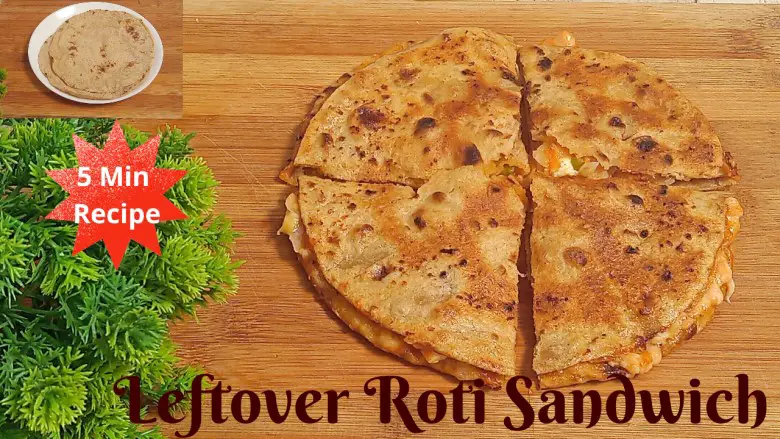 Leftover Roti Sandwich
Instructions
Stuffing Preparation
Take a Roti (Chapati).
Spread tomato sauce and mayonnaise over it.
Spread chopped Onion, chopped Capsicum, chopped Carrot, small paneer cubes, Chilli flakes, mixed herbs, Black pepper, salt, Mozzarella cheese over the Roti.
Take another Roti and spread tomato sauce over it. Put this Roti over earlier one.
Baking
Put a tawa on gas on low flame.
Spread a little butter.
Place the prepared roti on tawa and cover the lid.
Cook for 2 mins on low flame.
Flip it and again cover the lid and cook 1-2 mins on low flame.
Roti sandwich is ready