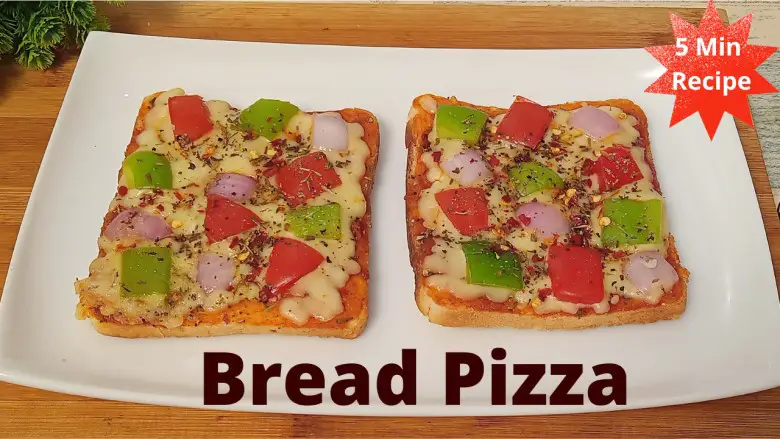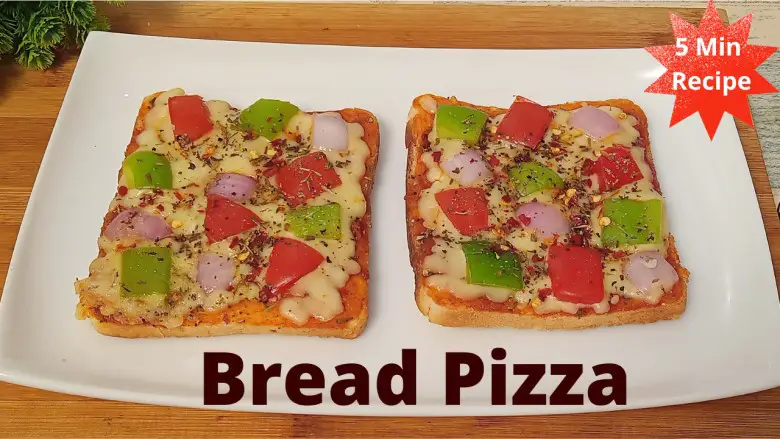 Bread Pizza
Instructions
Stuffing
Take 2 nos. bread slices.
Spread Pizza sauce over it.
Spread Mozzarella Cheese, chopped Capsicum, chopped Onionm chopped Tomato.
Sprinkle mixed herbs, crushed Black Pepper, Salt and Chilli flakes.

 
Baking
Apply butter on bread.
Put a Pan on Gas on low flame.
Put stuffed bread on Pan with butter side down.
Cover the lid.
Cook for 5 minutes on low flame.
Take it out.
Spread a little Oregano over bread.

 
Bread Pizza is ready