Wheat flour sweet pancake/ Meetha cheela is very delicious and healthy dish. It is very quick and easy recipe.
Ingredients' fact sheet
Sugar
Kids' sugar cravings are rooted in biology. Sugar is the only taste that humans are born craving.
It is used as a food preservative as well.
Natural source of sugar are sugarcane, fruits, honey, dates etc.
Initially, sugar was so rare and expensive only royalty could afford it—and in very small quantities at that.
Funnel Seeds
It helps in curbing appetite.
Flowers, seeds, leaves, and bulbs of Fennel are edible.
India is the world's largest producer of fennel.
After a meal, sweetened fennel seed can be consumed to help with digestion and foul breath.
Recipe Details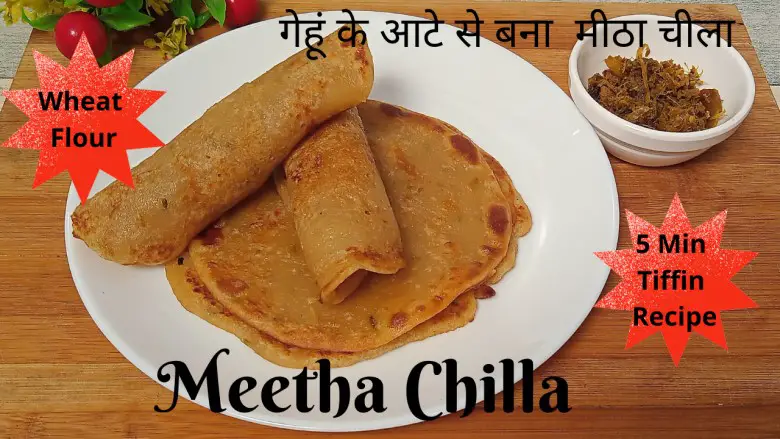 Aata ka Meetha Cheela
Instructions
Batter Preparation
Take a bowl.
Add the following:

Wheat Flour – ½ cup
Fennel seeds – ½ tsp
Sugar – 3 tbsp (as per taste)
Water – ½ cup

Mix well and adjust consistency.
Cooking
Mix well and adjust consistency.
Put a tawa on gas on low flame.
Spread Ghee (¼ tsp)
Pour the batter and spread.
Cook over low – medium flame.
Add a little Ghee and flip it.
Cook both sides till golden brown colour.
Meetha Cheela is ready
Recipe Video